Atlasta Home Sanctuary
BABY FERALS' Web Page
Feral (short coat)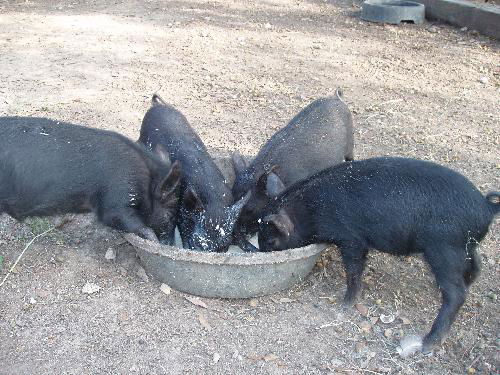 I would love you more than you can imagine.
Please sponsor me!
About BABY FERALS

Status: Available for Sponsorship
Species: Pig
General Color: Black

Reaction to New People: Friendly
Special Needs: These are four baby feral pigs that are in need of spaying and neutering. There are two boys and two girls.